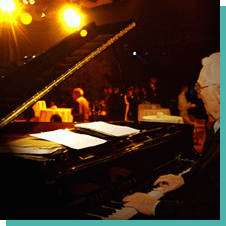 ■ Local Agency



International artists/entertainers playing in hotels and other entertainment venues bring in customers and drive food & beverage revenue. They provide international flavor and excitement. However, obtaining visas for foreign entertainers in Japan is troublesome and time consuming, and the promoter must be recognized by the Japanese authorities.

AmAsia provides visa application services, artist management services, and booking agency services for hotels and other entertainment venues.

■ Visa Application Services
AmAsia offers a local agency service for foreign entertainers by applying for the authorization of resident eligibility, enabling entertainers to obtain valid working visas (entertainment visa) to enter/exit Japan according to planned schedules. We serve as the official local agent of record for entertainers performing in Japan.

■ Artist Management Services
AmAsia provides venues with the option of outsourcing total or partial entertainer coordination services. This can include:
* Booking talent
* Communication Assistance
* Shipping & Transportation Arrangement
* Assisting with day-to-day management of foreign entertainers in the venue

■ Booking Agency Services
AmAsia will enter into representation agreements directly with entertainers to obtain bookings for them in Japan. Utilizing our global network, we can introduce high quality entertainers to high quality venues based on purpose and budget.

Copyright 2004 AmAsia Inc